2021 Grammy Ödülleri Adayları Açıklandı
Müzik dünyasının en prestijli ödüllerinden olan 63. Grammy Ödülleri için adaylar açıklandı. 2021 Grammy adayları, Dua Lipa, Mickey Guyton, Lauren Daigle, Pepe Aguilar, Nicola Benedetti, Gayle King, Yemi Alade, Imogen Heap ve Sharon Osbourne'un sunumu ile gerçekleşen canlı yayınla duyuruldu.
Kategorilere damgasını vuran isim 9 dalda aday gösterilen Beyonce oldu. Kategorilerde Beyonce'yi Dua Lipa, Taylor Swift ve Roddy Rich 6, Billie Eilish ve Justin Bieber 4'er adaylıkla takip etti.
BTS, Harry Styles, Doja Cat, Megan The Stallion, Noah Cyrus gibi isimler ilk adaylıklarını alarak sevindirirken, The Weeknd, Halsey, Selena Gomez, Cardi B, Camilla Cabello ve Katy Perry gibi isimlerin ise adaylık alamaması şaşkınlık yarattı.
Pandemi sebebiyle törenin nasıl düzenleneceği konusunda henüz bir bilgi açıklanmadı. İşte, Trevor Noah sunumu ile 31 Ocak Pazar akşamı sahiplerini bulacak olan 2021 Grammy Ödülleri adayları:
YILIN ALBÜMÜ
Chilombo, Jhené Aiko
Black Pumas (Deluxe Edition), Black Pumas
Everyday Life, Coldplay
Djesse Vol. 3, Jacob Collier
Women In Music Pt. III, Haim
Future Nostalgia, Dua Lipa
Hollywood's Bleeding, Post Malone
Folklore, Taylor Swift
YILIN KAYDI
"Black Parade," Beyoncé
"Colors," Black Pumas
"Rockstar," DaBaby Featuring Roddy Ricch
"Say So," Doja Cat
"Everything I Wanted," Billie Eilish
"Don't Start Now,"Dua Lipa
"Circles," Post Malone
"Savage," Megan Thee Stallion Featuring Beyoncé
YILIN ŞARKISI
EN İYİ YENİ SANATÇI
EN İYİ SOLO POP PERFORMANSI
"Yummy," Justin Bieber
"Say So," Doja Cat
"Everything I Wanted," Billie Eilish
"Don't Start Now," Dua Lipa
"Watermelon Sugar," Harry Styles
"Cardigan," Taylor Swift
EN İYİ GRUP/İKİLİ POP PERFORMANSI
"Un Dia (One Day)," J Balvin, Dua Lipa, Bad Bunny & Tainy
"Intentions," Justin Bieber Featuring Quavo
"Dynamite," BTS
"Rain On Me," Lady Gaga with Ariana Grande
"Exile," Taylor Swift Featuring Bon Iver
EN İYİ COUNTRY ŞARKISI
"Lady Like" — Ingrid Andress
"Your Life Is a Record" — Brandy Clark
"Wildcard" — Miranda Lambert
"Nightfall" — Little Big Town
"Never Will" — Ashley McBryde
EN İYİ GELENEKSEL POP VOKAL ALBÜMÜ
Blue Umbrella, (Burt Bacharach &) Daniel Tashian
True Love: A Celebration of Cole Porter, Harry Connick Jr.
American Standard, James Taylor
Unfollow the Rules, Rufus Wainwright
Judy, Rene Zellweger
EN İYİ POP VOKAL ALBÜMÜ
Changes, Justin Bieber
Chromatica, Lady Gaga
Future Nostalgia, Dua Lipa
Fine Line, Harry Styles
Folklore, Taylor Swift
EN İYİ DANS KAYDI
"On My Mind," Diplo & Sidepiece
"My High," Disclosure Featuring Amine & Slowthai
"The Difference," Flume Featuring Toro y Moi
"Both of Us," Jayda G
"10%," Kaytranada Featuring Kali Uchis
EN İYİ DANS ELEKTRONİK ALBÜMÜ
Kick I, Arca
Planet's Mad, Baauer
Energy, Disclosure
Bubba, Kaytranada
Good Faith, Madeon
EN İYİ MODERN ENSTRÜMANTEL ALBÜM
Axiom, Christian Scott Atunde Adjuah
Chronology of a Dream: Live at the Village Vanguard, Jon Batiste
Take the Stairs, Black Violin
Americana, Gregoire Maret, Romain Collin & Bill Frisell
Live at the Royal Albert Hall, Snarky Puppy
EN İYİ ROCK PERFORMANSI
EN İYİ METAL PERFORMANSI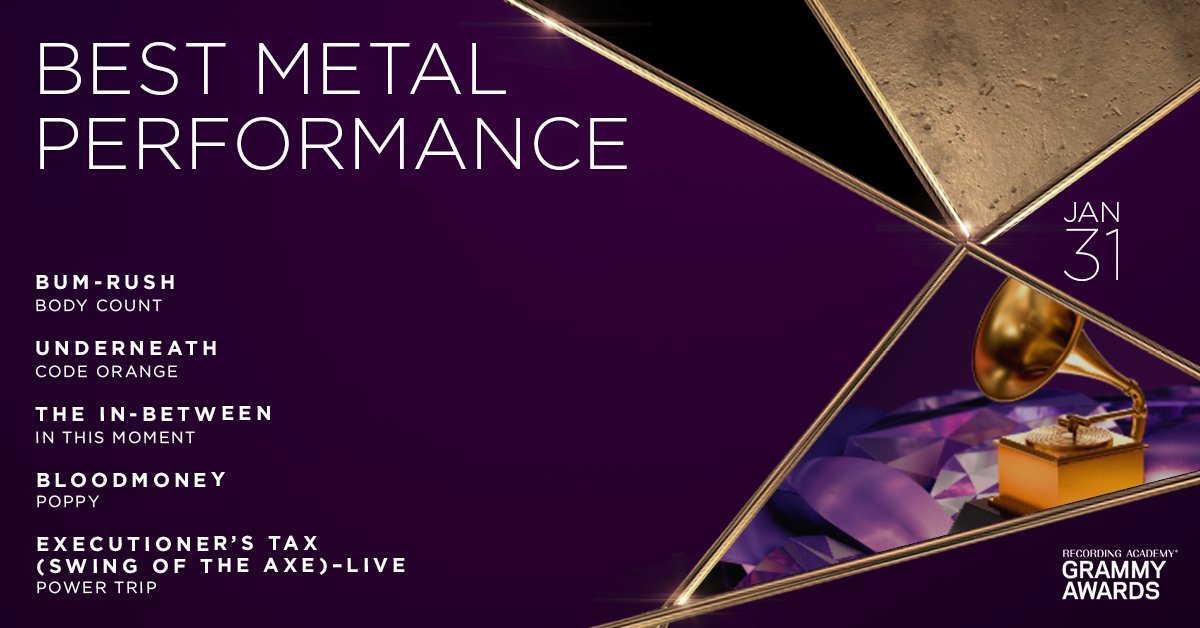 EN İYİ ROCK ŞARKISI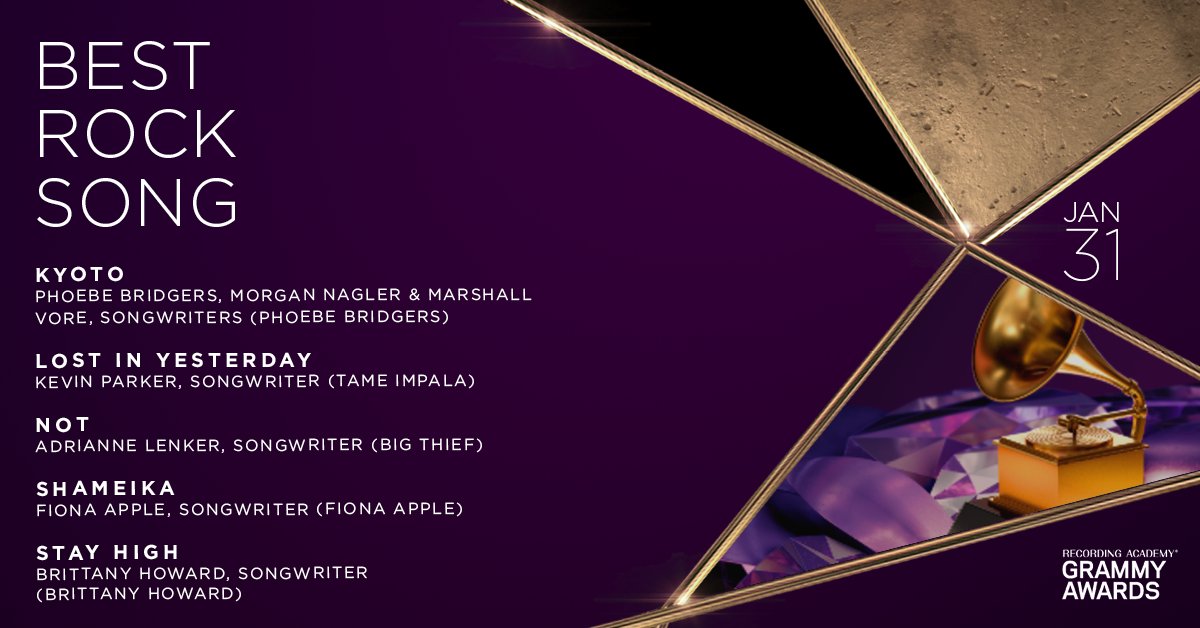 EN İYİ ROCK ALBÜM
EN İYİ ALTERNATİF MÜZİK ALBÜMÜ
Fetch the Bolt Cutters, Fiona Apple
Hyperspace, Beck
Punisher, Phoebe Bridgers
Jaime, Brittany Howard
The Slow Rush, Tame Impala
EN İYİ R&B PERFORMANSI
"Lightning & Thunder," Jhene Aiko Featuring John Legend
"Black Parade," Beyoncé
"All I Need," Jacob Collier Featuring Mahalia & Ty Dolla $ign
"Goat Head," Brittany Howard
"See Me," Emily King
EN İYİ GELENEKSEL R&B PERFORMANSI
"Sit on Down," The Baylor Project Featuring Jean Baylor & Marcus Baylor
"Wonder What She Thinks of Me," Chloe X Halle
"Let Me Go," Mykal Kilgore
"Anything For You," Ledisi
"Distance," Yebba
EN İYİ R&B ŞARKISI
"Better Than I Imagine,"
"Black Parade,"
"Collide,"
"Do It,"
"Slow Down,"
EN İYİ POP VOKAL ALBÜMÜ
Changes, Justin Bieber
Chromatica, Lady Gaga
Future Nostalgia, Dua Lipa
Fine Line, Harry Styles
Folklore, Taylor Swift
EN İYİ R&B ALBÜM
Happy 2 Be Here, Ant Clemons
Take Time, Giveon
To Feel Love/d, Luke James
Bigger Love, John Legend
All Rise, Gregory Porter
EN İYİ RAP PERFORMANSI
"Deep Reverence," Big Sean Featuring Nipsey Hussle
"Bop," DaBaby
"What's Poppin," Jack Harlow
"The Bigger Picture," Lil Baby
"Savage," Megan Thee Stallion Featuring Beyoncé
"Dior," Pop Smoke
EN İYİ RAP SÖYLEME PERFORMANSI
"Rockstar," DaBaby Featuring Roddy Ricch
"Laugh Now, Cry Later," Drake Featuring Lil Durk
"Lockdown," Anderson .Paak
"The Box," Roddy Ricch
"Highest in the Room," Travis Scott
EN İYİ RAP ŞARKISI
The Bigger Picture
The Box
Laugh Now, Cry Later
Rockstar
Savage
EN İYİ RAP ALBÜMÜ
Black Habits, D Smoke
Alfredo, Freddie Gibbs & The Alchemist
A Written Testimony, Jay Electronica
King's Disease, Nas
The Allegory, Royce Da 5'9″
EN İYİ COUNTRY SOLO PERFORMANSI
"Stick That in Your Country Song," Eric Church
"Who You Thought I Was," Brandy Clark
"When My Amy Prays," Vince Gill
"Black Like Me," Mickey Guyton
"Bluebird," Miranda Lambert
EN İYİ COUNTRY GRUP/İKİLİ PERFORMANSI
"All Night," Brothers Osborne
"10,000 Hours," Dan + Shay & Justin Bieber
"Ocean," Lady A
"Sugar Coat," Little Big Town
"Some People Do," Old Dominion
EN İYİ COUNTRY ŞARKISI
Bluebird
The Bones
Crowded Table
More Hearts Than Mine
Some People Do
EN İYİ COUNTRY ALBÜMÜ
Lady Like, Ingrid Andress
Your Life Is a Record, Brandy Clark
Wildcard, Miranda Lambert
Nightfall, Little Big Town
Never Will, Ashley McBryde
EN İYİ NEW AGE ALBÜMÜ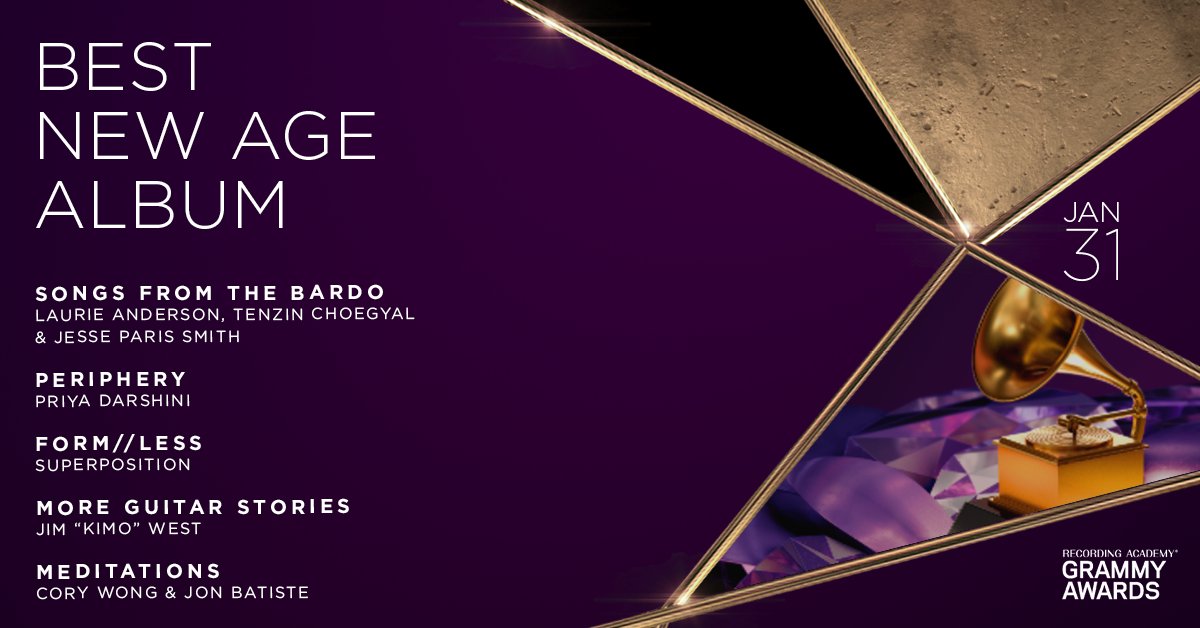 EN İYİ LATİN POP ALBÜMÜ
EN İYİ JAZZ VOKAL ALBÜMÜ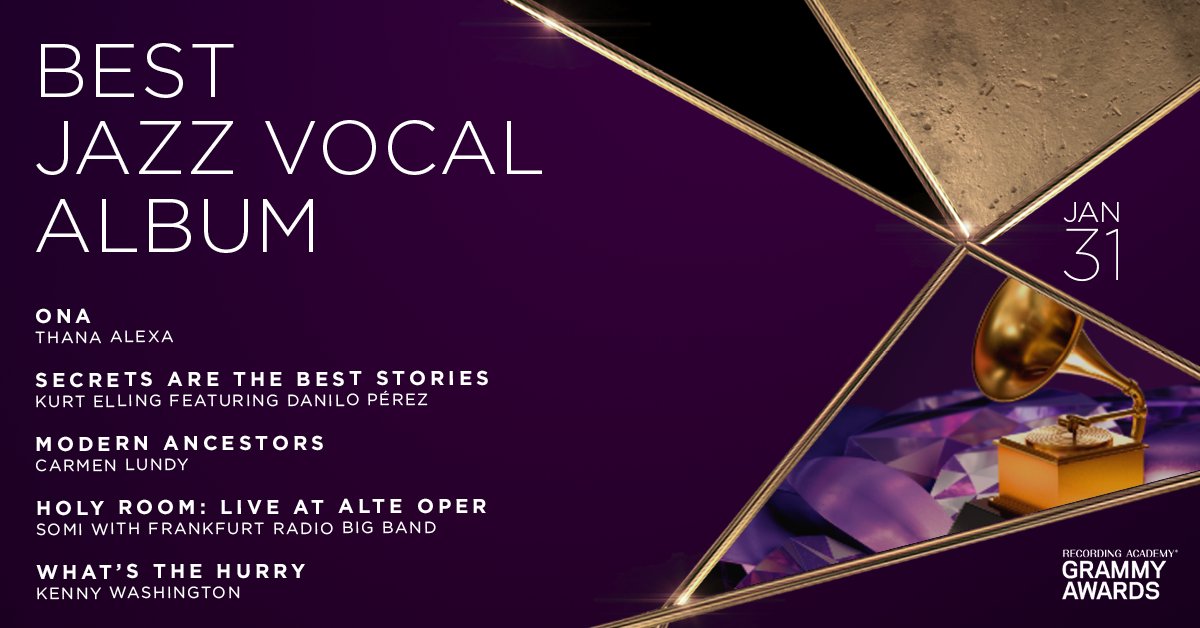 EN İYİ LATİN JAZZ ALBÜMÜ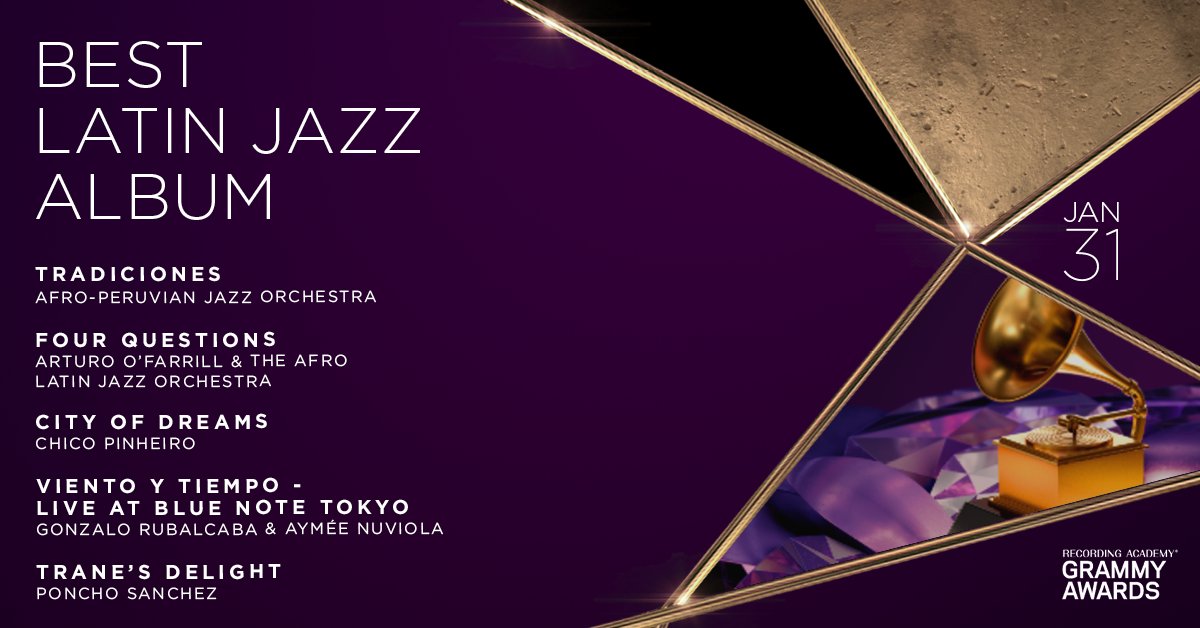 EN İYİ LATİN ROCK, URBAN VE ALTERNATİF ALBÜMÜ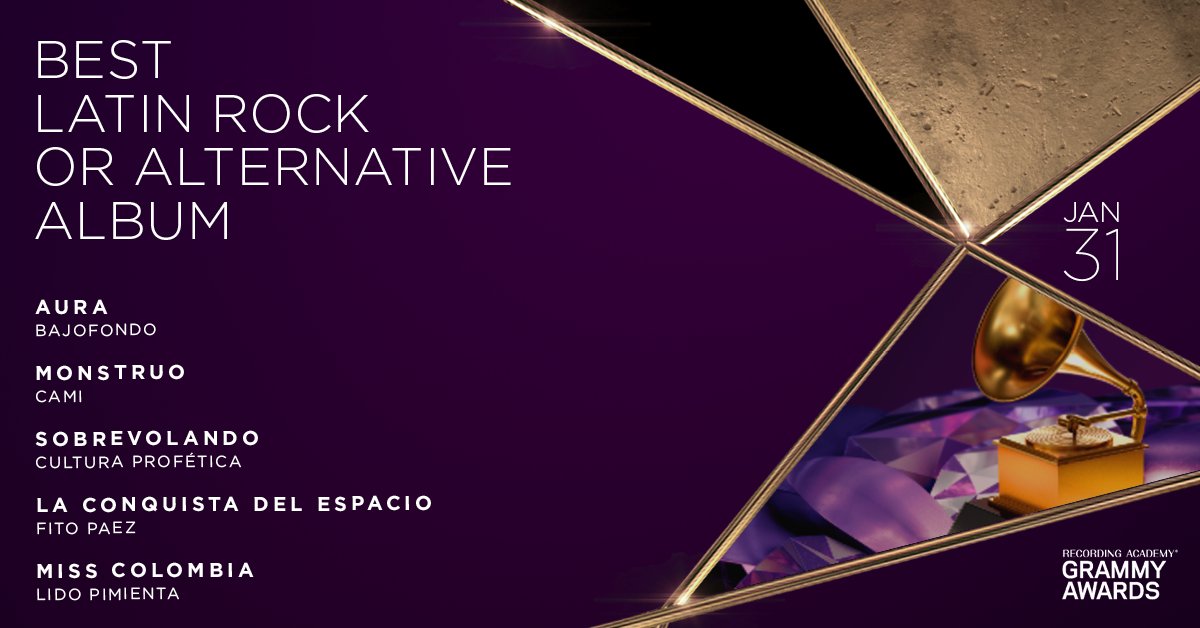 EN İYİ MEKSİKA ALBÜMÜ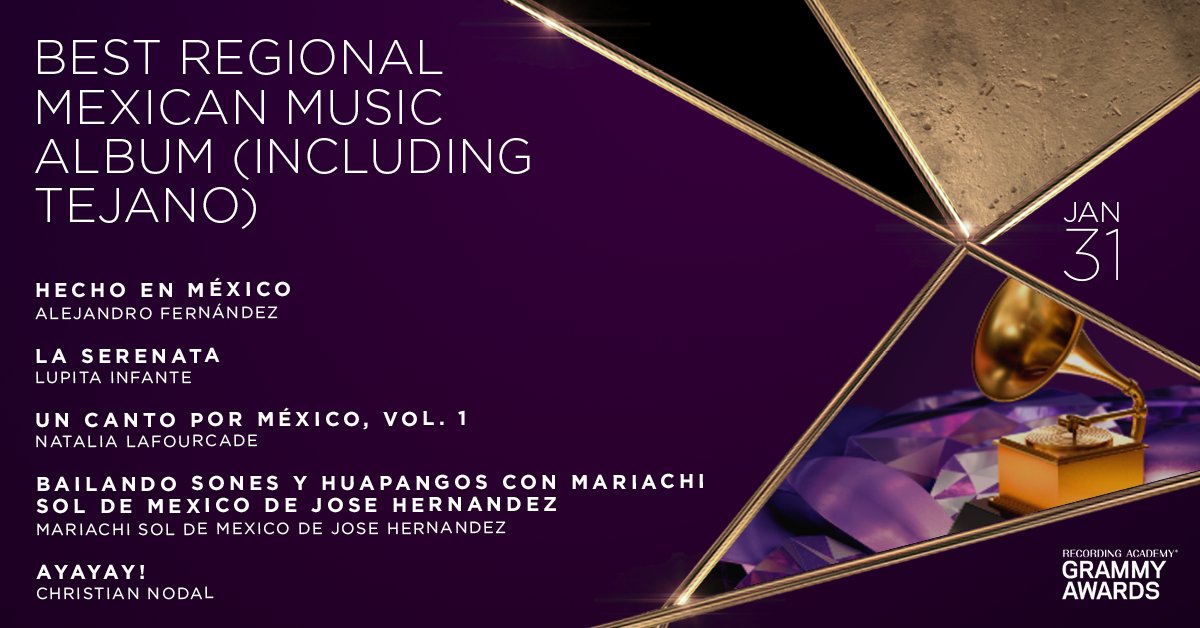 EN İYİ TROPİKAL LATİN ALBÜMÜ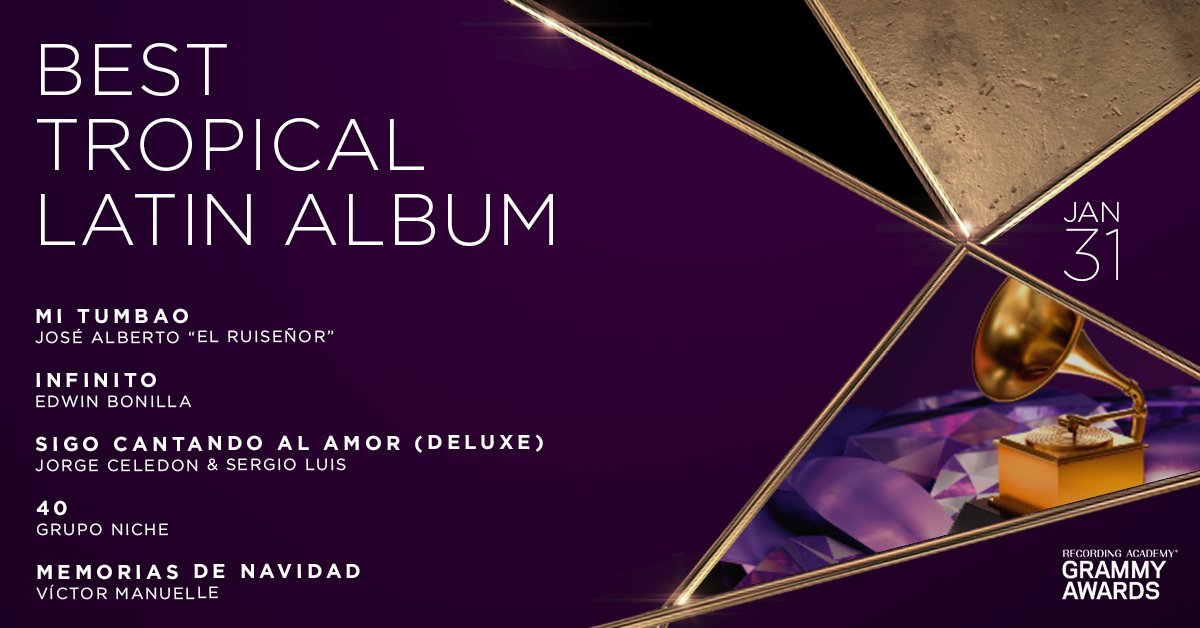 EN İYİ AMERİKAN ALBÜMÜ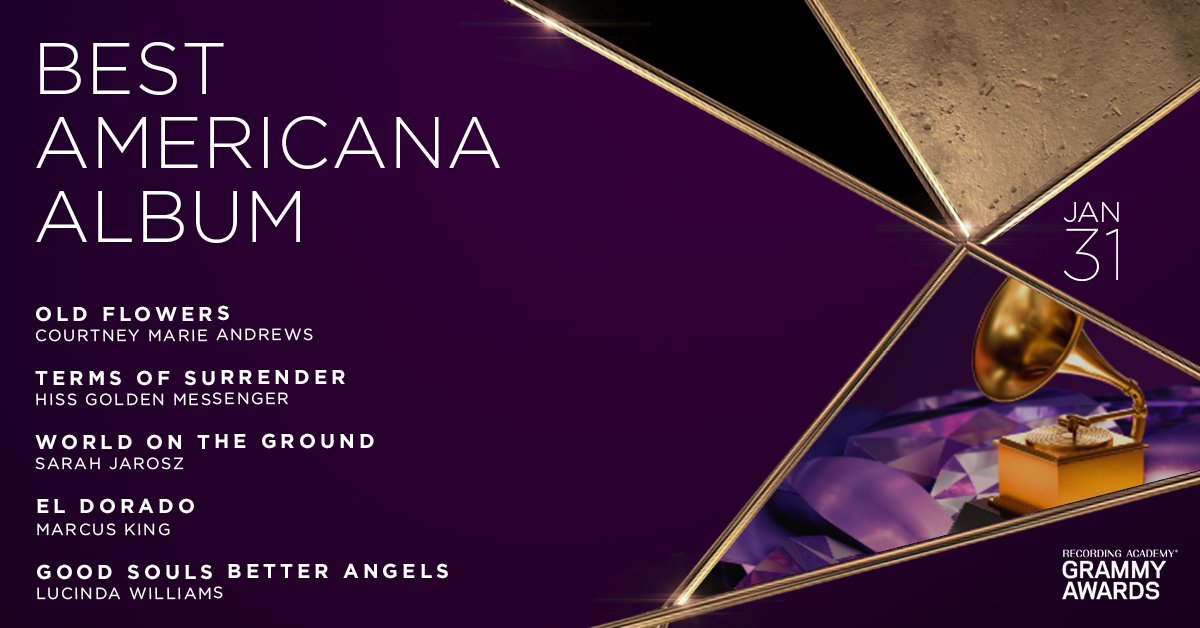 EN İYİ DÜNYA MÜZİĞİ ALBÜMÜ
Acid For The Children: A Memoir, Flea
Alex Trebek – The Answer Is…, Ken Jennings
Blowout: Corrupted Democracy, Rogue State Russia, and the Richest, Most Destructive Industry on Earth, Rachel Maddow
Catch and Kill, Ronan Farrow
Charlotte's Web (E.B. White), Meryl Streep (& Full Cast)
EN İYİ ÇOCUK MÜZİĞİ ALBÜMÜ
All the Ladies, Joanie Leeds
Be a Pain: An Album for Young (and Old) Leaders, Alastair Moock and Friends
I'm an Optimist, Dog on Fleas
Songs for Singin', The Okee Dokee Brothers
Wild Life, Justin Roberts
EN İYİ DERLEME SOUNDTRACK ALBÜMÜ
A Beautiful Day in the Neighborhood, Various Artists
Bill & Ted Face the Music, Various Artists
Eurovision Song Contest: The Story of Fire Saga, Various Artists
Frozen 2, Various Artists
Jojo Rabbit, Various Artists
EN İYİ FİLM ŞARKI SÖZÜ
"Beautiful Ghosts," (From Cats), Andrew Lloyd Webber & Taylor Swift (Taylor Swift)
"Carried Me With You," (From Onward), Brandi Carlile, Phil Hanseroth & Tim Hanseroth, songwriters (Brandi Carlile)
"Into the Unknown," (From Frozen 2), Kristen Anderson-Lopez & Robert Lopez, songwriters (Idina Menzel & Aurora)
"No Time to Die," (From No Time to Die), Billie Eilish O'Connell & Finneas Baird O'Connell, songwriters (Billie Eilish)
"Stand Up," (From Harriet), Joshuah Brian Campbell & Cynthia Erivo, songwriters (Cynthia Erivo)
YILIN PRODÜKTÖRÜ
EN İYİ REMİKS KAYDI
"Do You Ever (Rac Mix)," Rac, remixer (Phil Good)
"Imaginary Friends (Morgan Page Remix)," Morgan Page, remixer (Deadmau5)
"Praying For You (Louie Vega Main Remix)," Louie Vega, remixer (Jasper Street Co.)
"Roses (Imanbek Remix)," Imanbek Zeikenov, remixer (SAINt JHN)
"Young & Alive (Bazzi vs. Haywyre Remix)," Haywyre, remixer (Bazzi)
EN İYİ KLİP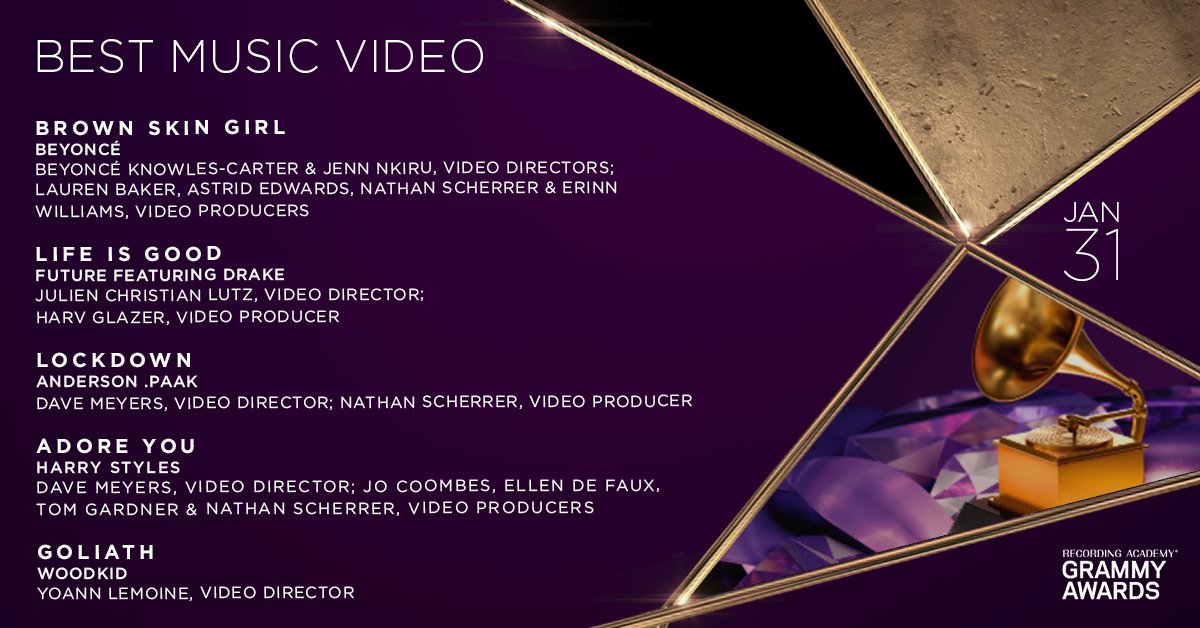 EN İYİ MÜZİK FİLMİ